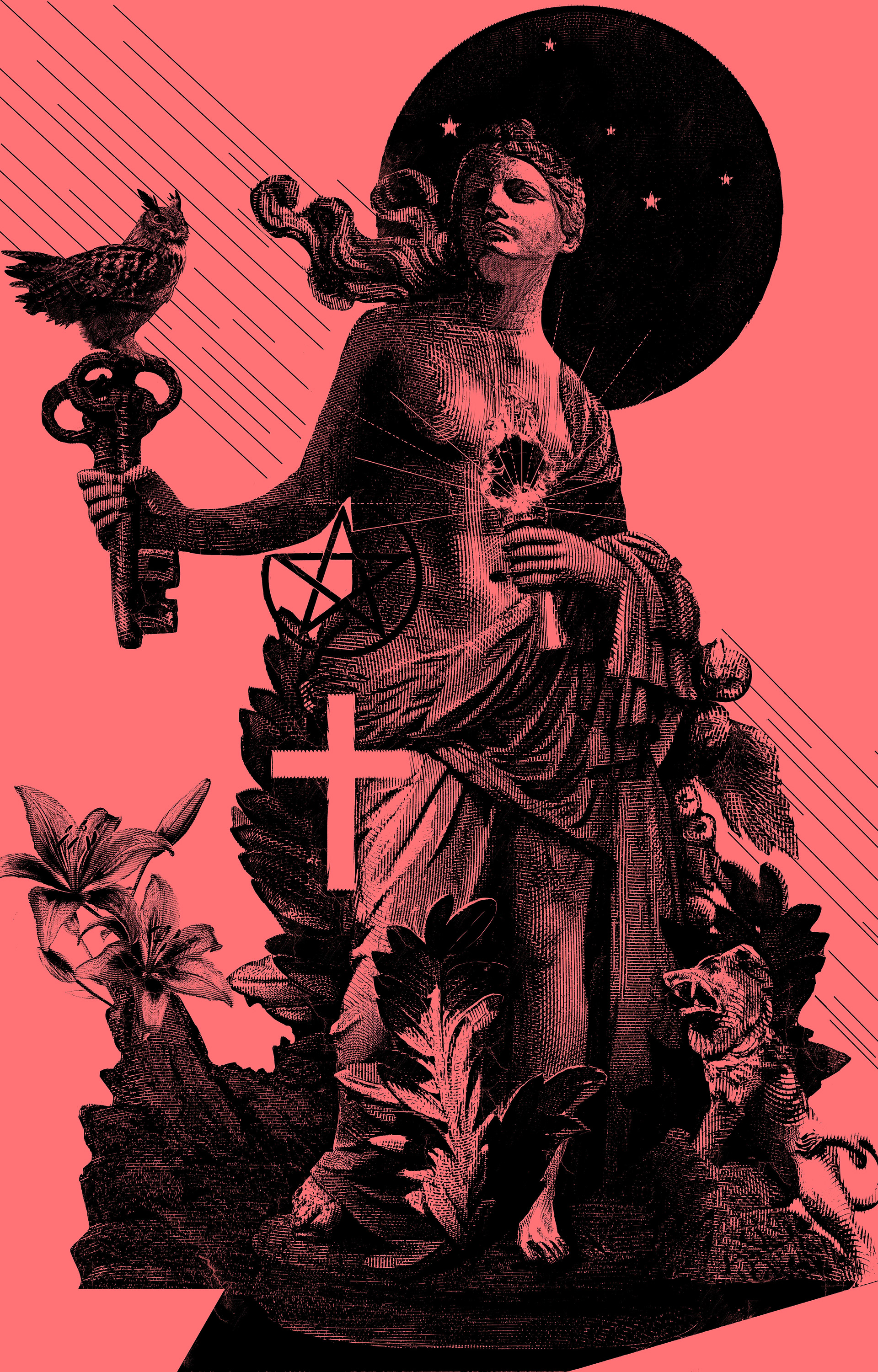 Ilustração para a revista Sabat: The Maiden Issue.
Sabat é destinada a mulheres espirituais com um interesse no mundo do esoterismo. Incorporando reflexões sobre feminismo contemporâneo e cultura pop, ela explora os aspectos fortalecedores da magia, incorporar temas e estéticas que vão desde o pessoal ao lúdico e do subversivo ao sério.
Illustration for Sabat magazine: The Maiden issue.
Sabat is intended for spiritual women with an interest in the world of esoterica. Incorporating musings on contemporary feminism and pop-culture, it will explore the empowering aspects of magic, and incorporate themes and aesthetics that range from the personal and playful to the subversive or serious.
Editor-in-chief:

 Elisabeth Krohn.
Design | Art Direction:

 Cleber de Campos.
Illustration:

Estevan Silveira e Indio San.