I had the opportunity to join the fantastic team at Black Madre in producing this colossal illustration for the Diablo IV launch campaign. I can't describe how happy and excited I am to have been able to collaborate on this project. Diablo is one of my favorite franchises and I have followed it since its release in 1997. To be a part of it was a surreal experience.
This was an extremely challenging project where it was necessary to develop a workflow that all artists could follow so that we reach the expected result. We needed to work separate and together on different sections of the art to cover all its entirety.
It was an epic journey through heaven and hell and I am deeply grateful to have been a part of it.
Drawing inspiration from the magnificent triptych of 1494, "The Garden of Earthly Delights" by Bosch, we brought forth the "Garden of Inferno." This painting is one of the most visited in Spain and now takes on a much darker approach, reflecting the medieval atmosphere and the duality between good and evil present in the game.
Our reinterpretation is rich in references and parallels, beginning with a composition of three panels depicting heaven and hell, good and evil. In the center, we find Lilith as "the temptation, the demonic discourse that lures peasants into evil." The Garden of Inferno faithfully conveys the desired message of Bosch: the destiny of humanity and the daily struggle between good and evil. "The Garden of Earthly Delights" represents "ordered madness, the mixture of the sacred and the profane, the chaos of life with indescribable imagination," making it a universal icon.
The artwork will be exhibited at the Prado Museum in Madrid and features various passages from the game.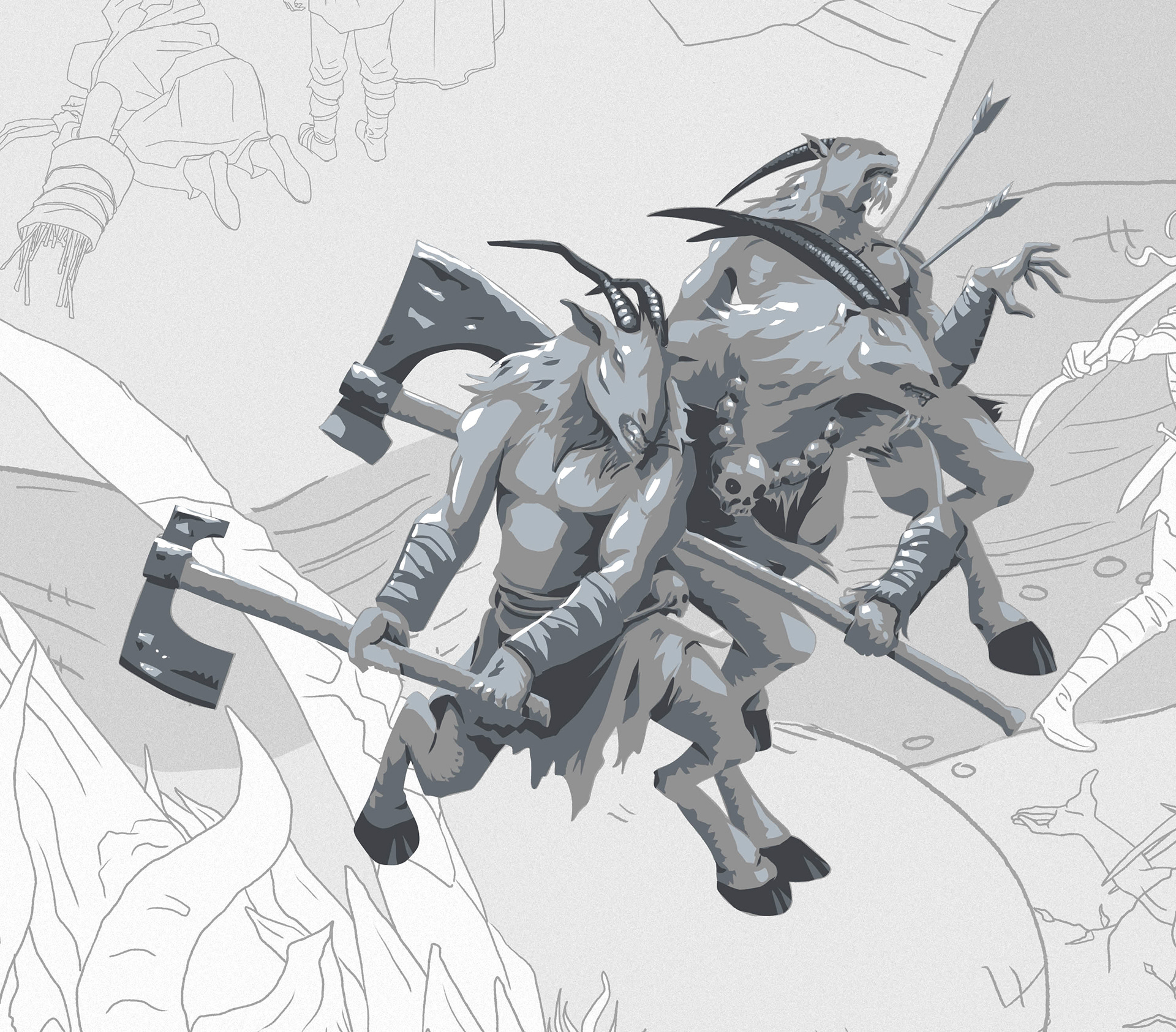 The linework for the three panels was masterfully done by the amazing Bob Souzza. With the linework in hand, the first step was to work in black and white in order to equalize the contrast and value areas of the scenes. We meticulously worked out the volumes of all elements of the three panels, both in the scenes and in the characters, in order to generate a guide for the painting.
In the painting stage, we divided the panels into work areas among all the illustrators. In this part of the process, I was responsible for painting the angels in the upper part of the left panel and the battle in the lower right of the center panel. Below are some of the black and white elements I worked on followed by some highlights of my painting work done on the murals.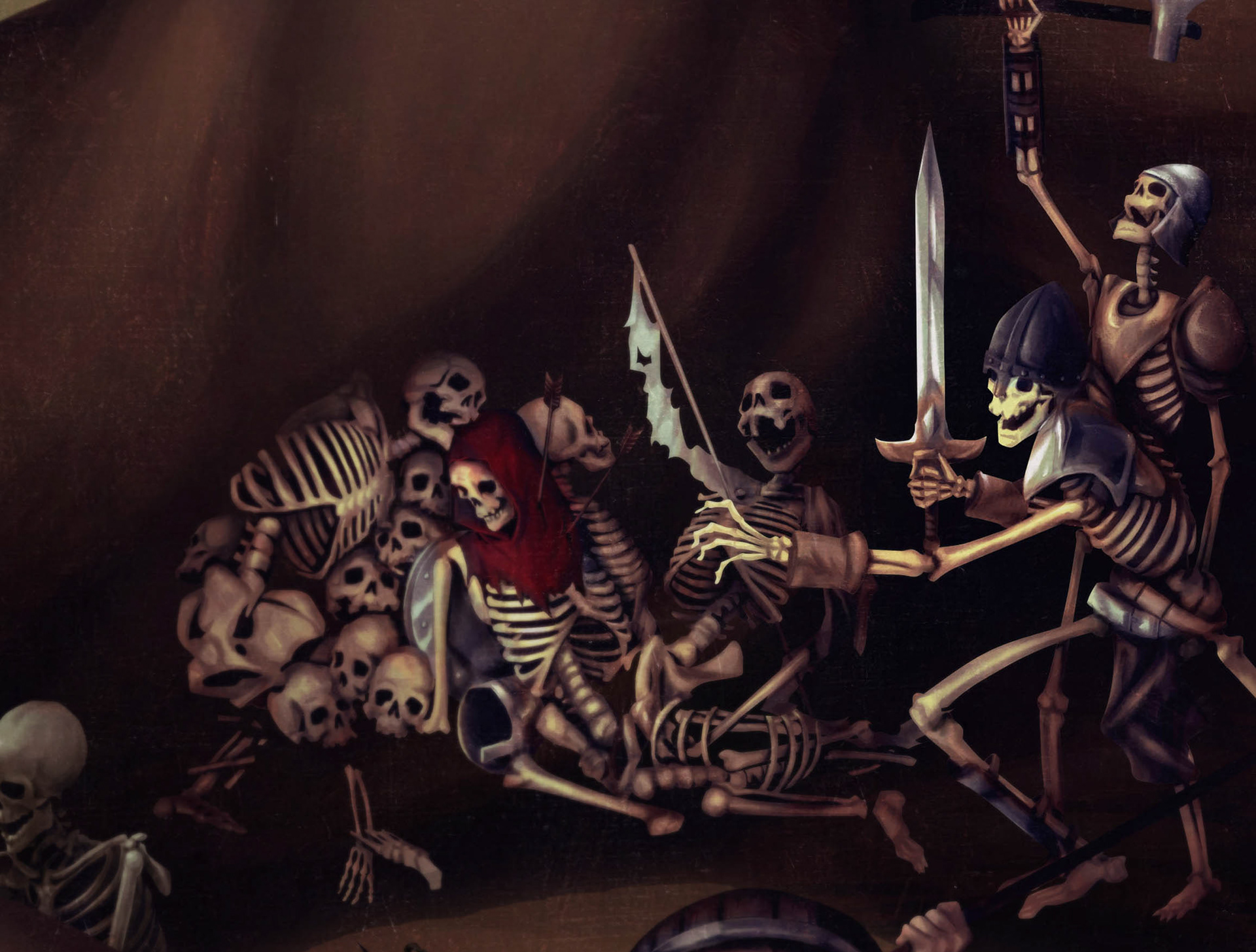 Client:

Black Madre



Creative Director:

Andre Maciel
Head of Art:
Ícaru Yuji
Illustrators: Rafael Duque, Victor Goularte, Diego Abreu, Pedro Gabriel, Bob Souzza, Estevan Silveira, Rafael Sarmento, Rodrigo Sansei